Moving into textiles on Etsy: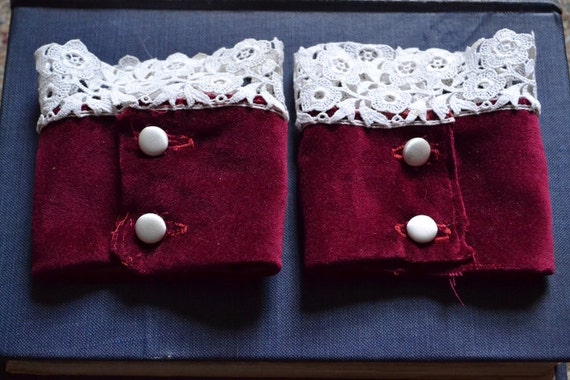 7 inch / 18 centimetre (buttoned length) wine-coloured cotton velvet cuff with lining, satin buttons (upcycled from a wedding dress), and lace ribbon.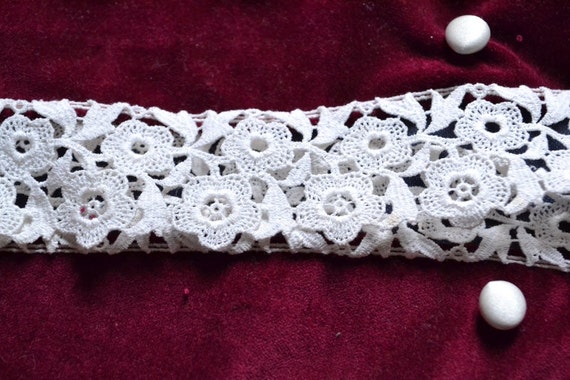 Cute, rich cuffs perfect for a winter outfit, these delicate little darlings are comfortable to wear and striking to see. A lovely finishing touch to a Lolita co-ord or as something to enliven a more plain ensemble.
And now, something a little less festive but equally wintry when you think about it: skulls!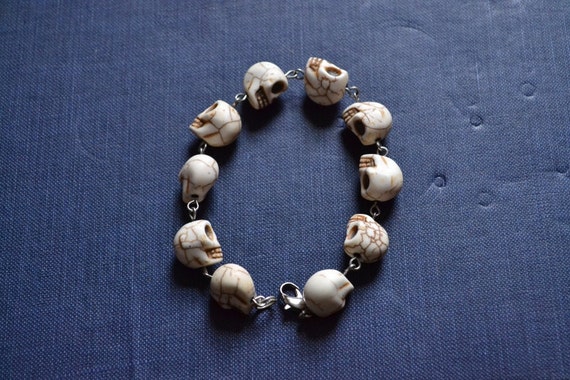 8 inch / 20 centimetre skull bead necklace with silver-tone findings.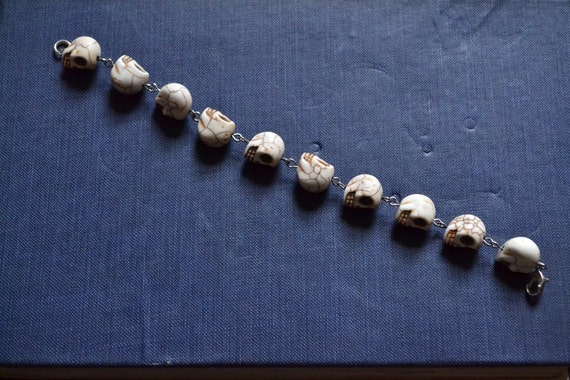 A spooky gothic addition to every outfit; whether you're after a memento mori or chasing your inner graveyard haunter, this little gem is an unapologetic statement in favour of the darker side of life, and a snip at this price.
Other festive and not-so-festive delights, including some 1920s costume jewellery, can be found at my Etsy shop.