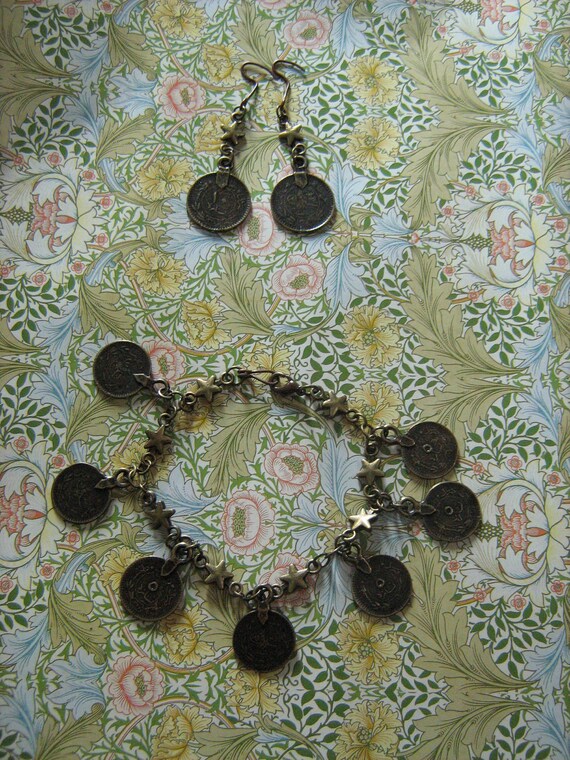 8 inch / 20 centimetre brass star connector and coin bracelet with brass and coppertone findings, and matching fish-hook wire earrings. Please note that unless specifically stated earrings from this shop are NOT made with silver or gold ear wires and may cause discolouration of the ear-lobe.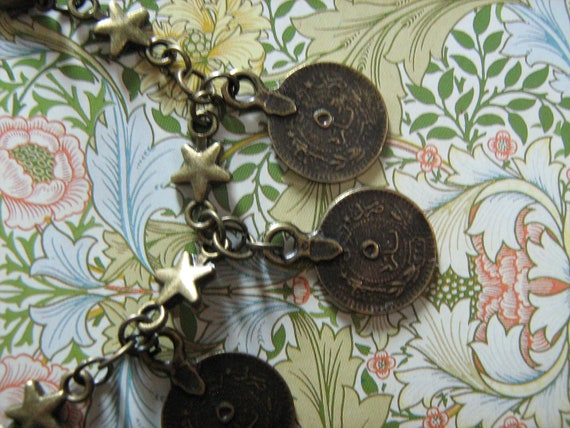 A lovely addition to a belly-dancing costume or simply a beautiful gift for a friend who loves dangling bracelets. Either way this little set is perfect for anyone who suits autumn colours, and is interesting without being too out-there.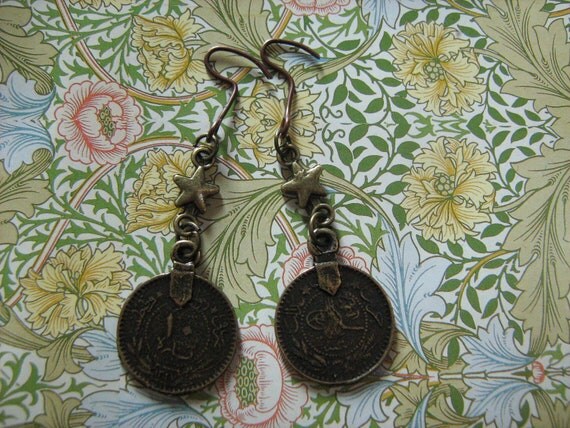 (Both of these listings and many others can be found on my Etsy store).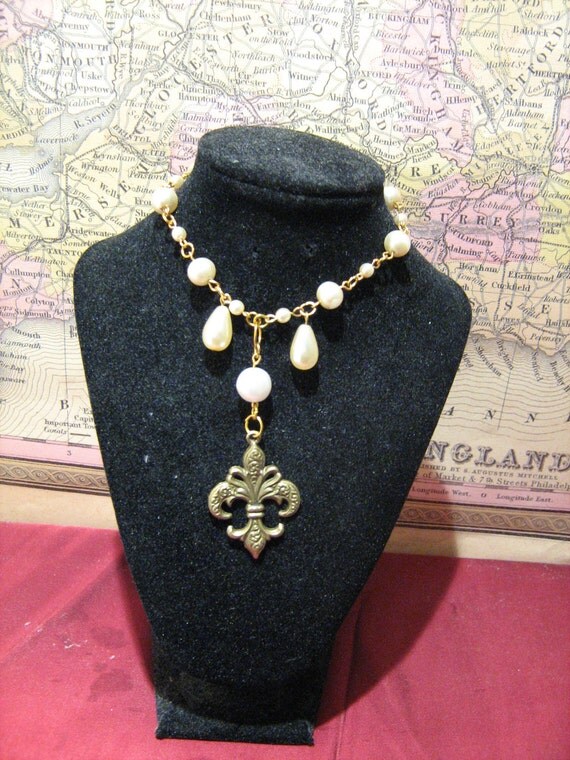 18 inch / 46 centimetre gold plate, raw brass, and vintage glass pearl choker necklace. Note: as the large pearls are sourced from vintage necklaces, some of them have experienced rubbing and loss of pearlescence in patches.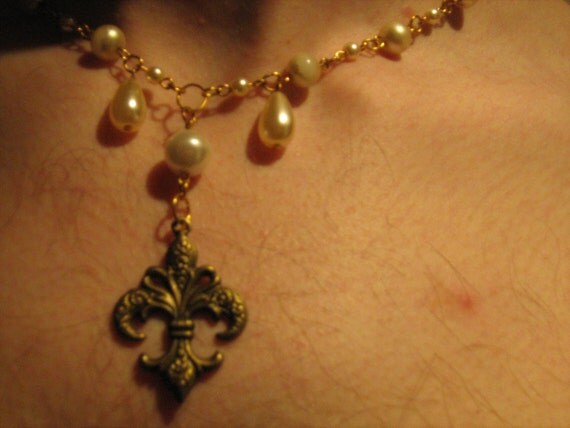 This gorgeous, dandy necklace is perfect for anyone who loves a little pre-Revolutionary French bling, and looks just as lovely on men as on women! It can be worn on its own or paired with a long pearl string.