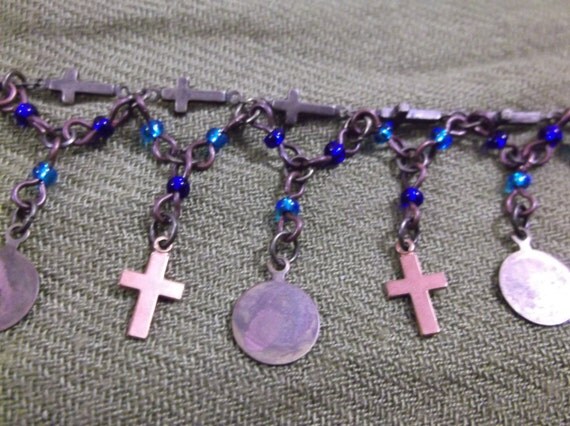 16 and a half inches / 42 centimetre antique bronze finished copper pin and copper chain necklace with acrylic mirrored beads, copper cross charms and antiqued copper discs, bronze cross-charm chain.
An unusual and Byzantine-inspired delight, heavy on the cross motif, this necklace combines complementary hues of cool blue and earthy copper to maximum effect.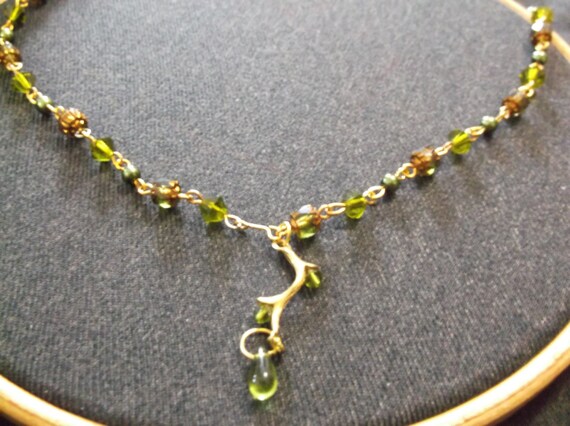 19 and a half inch / 49.5 centimetre vintage gold-plate curb chain with gold plate pins, brass branch, gold plate findings, glass pearls glass crystals, and glass cathedral beads, glass droplet bead.
A rich and sumptuous necklace perfectly suited to seeing in the spring.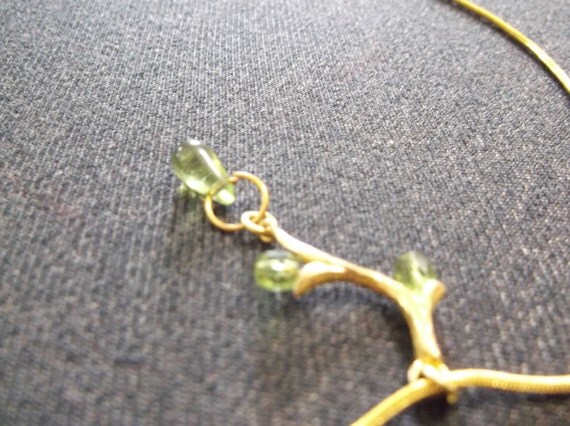 16 and a half inch / 42 centimetre gold-hue snake chain with brass branch charm, crystal leaf buds, and hanging glass drop.
See in the long-awaited spring with this golden branch and glorious new growth!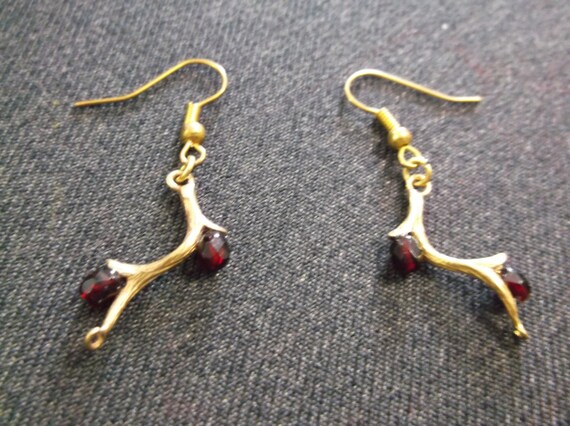 Gold-plated ear wires, brass branch charms, and red crystal beads.
Gorgeous, glorious garden earrings ripe for wearing with dark red.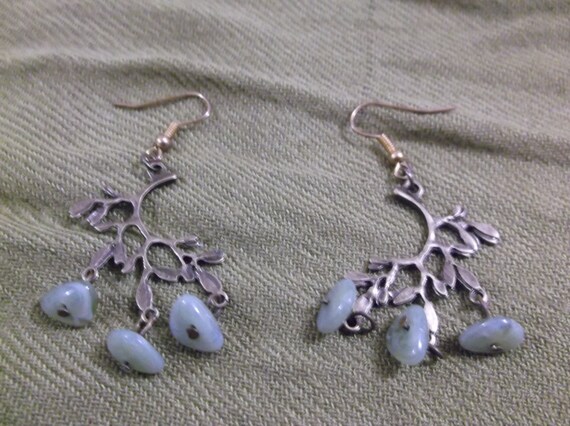 Copper ear wires, brass tree branch charms, brass rings, and acrylic "gems".
These pale green "leaves" will sway and rock like real leaves when you turn your head.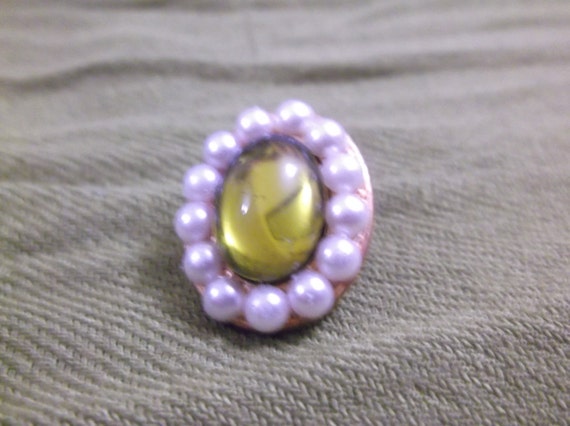 Raw brass setting with butterfly pin back and glass cabochon, decorative plastic pearl halves.
A dainty and elegant brooch especially good for use in costume, this will add a splash of impressive colour to any outfit and would look especially well on a tweed jacket.