Technology being what it is, my faithful Canon Powershot A460 (ooooooold) has given up the ghost on me, and I have just had to empty my piggybank/paypal to get a replacement so I can keep listing jewellery. As it won't arrive for another five days I can't dazzle the interworld with photos of my latest couple of projects (one of which was peacefully completed while watching Howard Goodall's history of music, which means that you might find some Liszt, Wagner, Mahler, or Stravinsky in the links if you look very hard and use your imagination), but in an attempt to stop me from finding out if Paypal have a debtors' prison, I've relisted an oldie: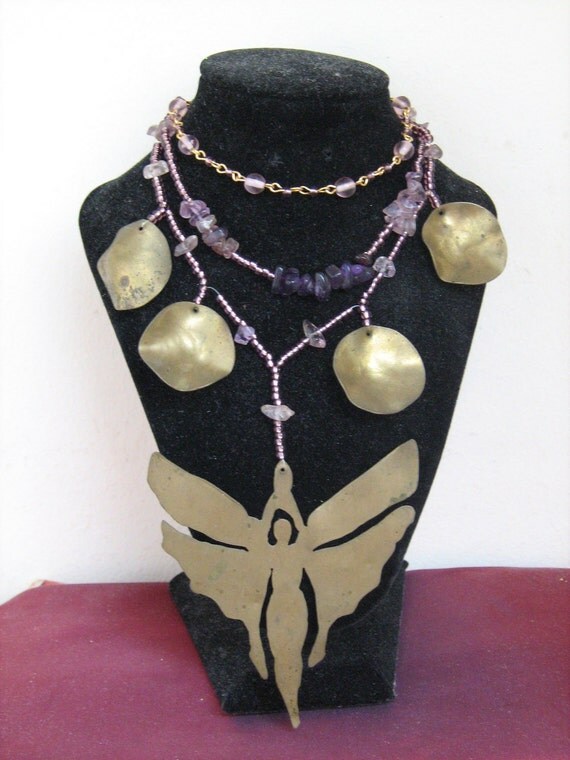 18 inches / 46 centimetre gold plate chain, pins and findings, brass upcycled windchimes, acrylic beads, and amethyst chips.
With this beautiful purple fairy necklace you can both look AND sound gorgeous; the hanging windchime discs are spaced just the right distance apart to remain silent while walking but to chime delicately while dancing! Absolutely unique.
REDUCED from £15
(Although the necklace looks quite imposing, the display it's hanging from is actually very small, and the fairy is less than four inches across).